How to Prepare for a Storm and Long Outages
Whether it's a bad winter storm or a late summer hurricane, long outages are rare but always a possibility. The key to making these outages as comfortable as possible for you and your family is being prepared. The first step to take to prepare you includes having an emergency kit ready.
Red Cross Emergency Kit Essentials
1. Water—1 gallon per person, per day, minimum of 3 days
2. Food—non-perishable, easy to prepare, minimum of 3 days, don't forget your pets
3. First-aid kit
4. Flashlights
5. Medications (7-day supply) and medical items
6. Battery-powered or hand-crank radio
7. Extra batteries and multipurpose tool
8. Sanitation and personal hygiene items
9. Cellphone with charger
10. Family and emergency contacts
11. Coolers and ice to preserve food
12. Safe alternative heat source
More Helpful Tips
Playing cards, books, drawing and writing supplies, and board games help pass the time. Keep sanitary and personal hygiene supplies replenished. Pre-moistened cleansing towelettes are useful and help conserve water. So do paper plates and plastic utensils. Put first-aid kits in your home and car and make sure your car has gas and or fully charged. Consider purchasing alternative UL-approved heating devices. For example, a fireplace insert or woodstove will keep the heat in your home instead of up the chimney. Safe alternative heat sources and ways of cooking are important, an outdoor camping grill works great. Make sure to have extra matches, propane, charcoal and firewood.
Make sure you have cold weather clothing, rain and snow gear, blankets and sleeping bags. Use flashlights and other battery-operated lighting instead of candles. Keep fire extinguishers fully charged and up to date. Fill your bathtub with water for bathroom use before the storm especially if you have well water. Try to consider your neighbors in your preparation plans, especially the elderly and disabled living alone.
Important Generator Safety
Generators can be helpful when the power goes out. It is important to know how to use them safely to prevent carbon monoxide (CO) poisoning and other hazards.
1. Generators and fuel should always be used outdoors and at least 20 feet away from windows, doors and attached garages
2. Install working carbon monoxide detectors on every level of your home
3. Carbon monoxide is a colorless, odorless gas that can kill you, your family and pets
4. Keep the generator dry and protected from rain or flooding
5. Touching a wet generator or devices connected to one can cause electrical shock
6. Always connect the generator to appliances with heavy-duty extension cords
7. Let the generator cool before refueling, fuel spilled on hot engine parts can ignite
8. Follow manufacturer's instructions carefully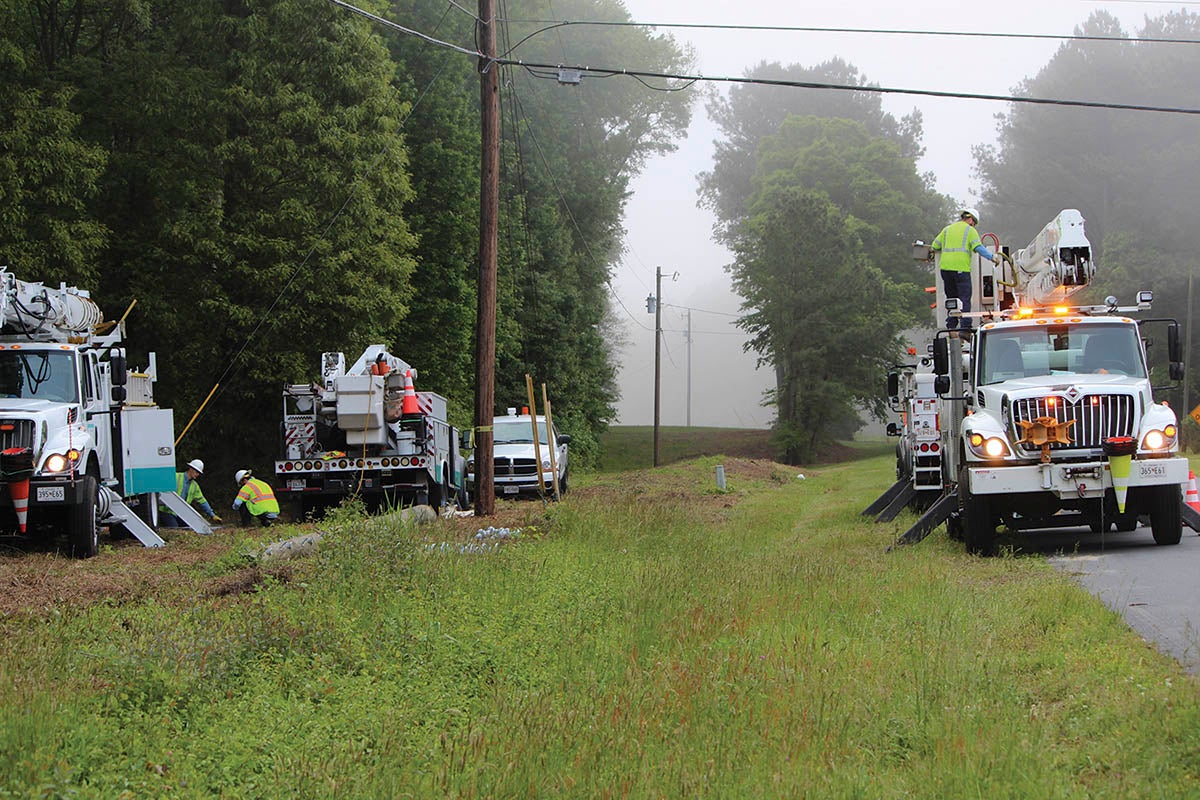 Members First. Every day.
We've trained for the worst situations possible. If you experience an outage call or text 'OUT' to 800-410-4790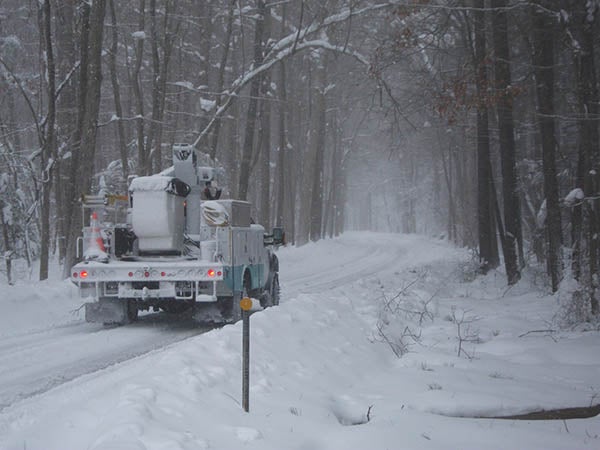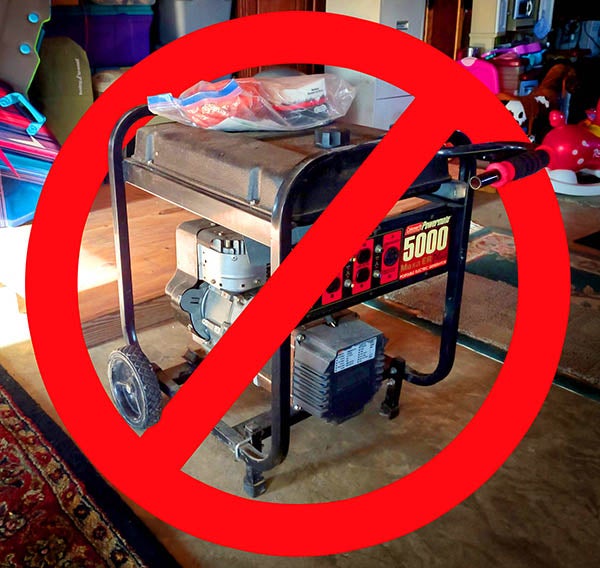 Never Run A Generator Inside!
When using a generator, NEVER run it inside your home or garage. They produce carbon monoxide fumes, which can be deadly.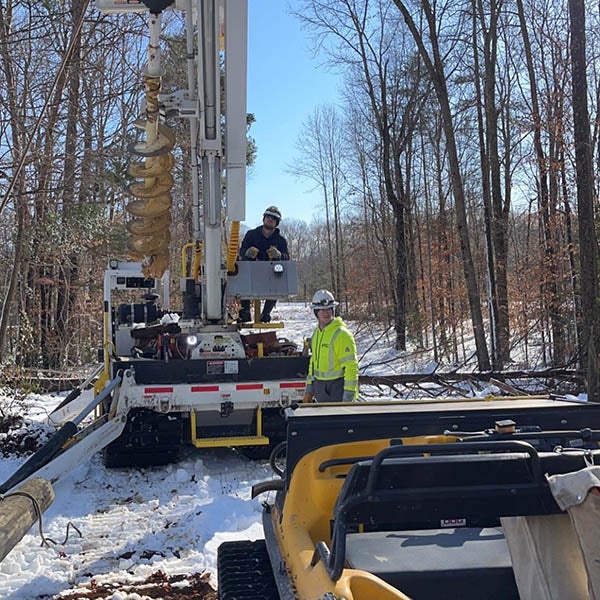 Never Touch Downed Lines! Call 911 And Let Us Fix It Right!
Please stay away from downed wires or damaged electric equipment. Touching energized wires can cause serious injury or even death. If you see downed wires, call 911 immediately.