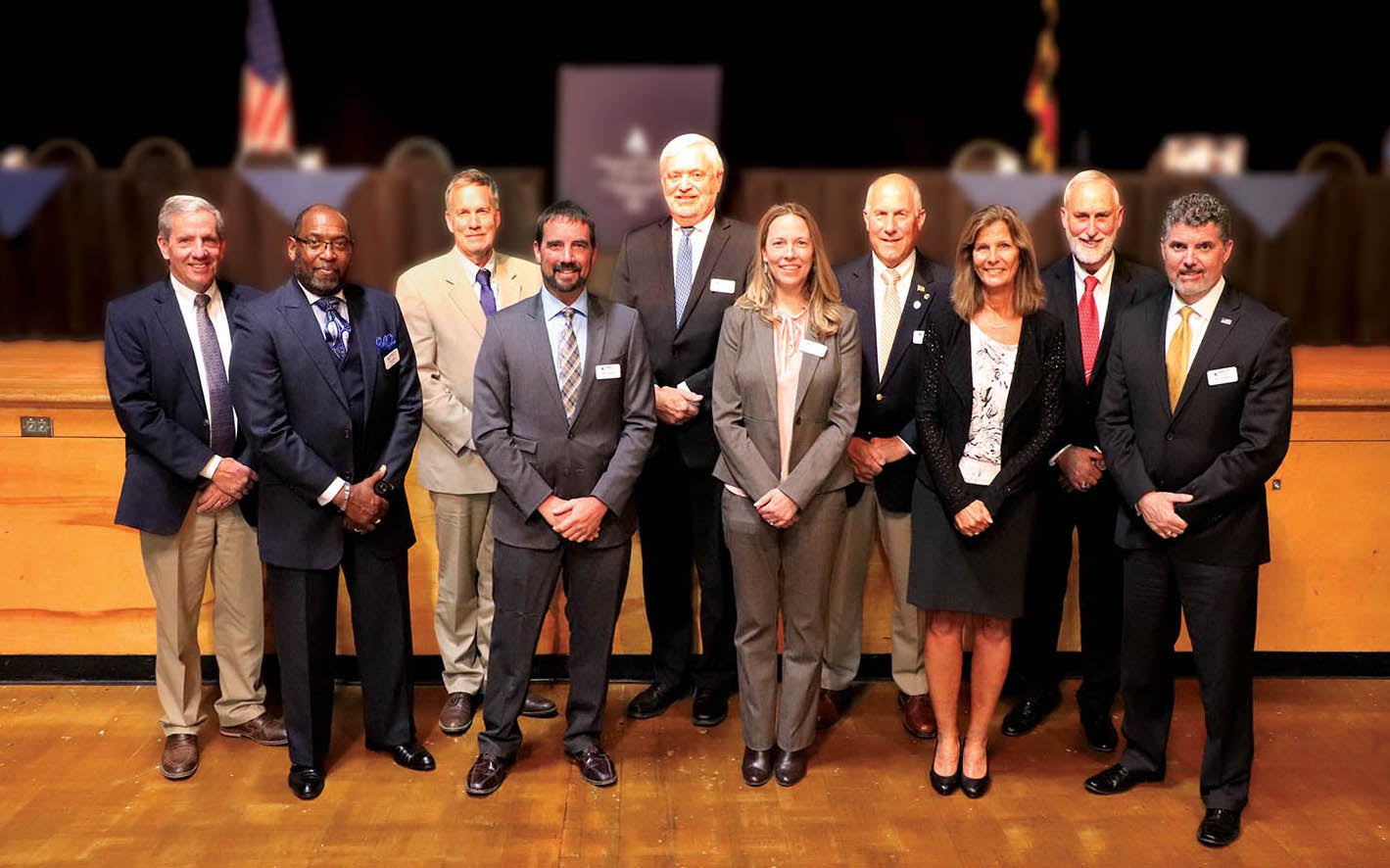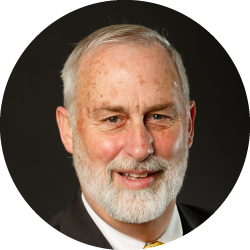 Talbot County
Jeff Rathell was elected Chairman of the Board of Choptank Electric Cooperative in April of 2018.  Jeff serves on the Board as the representative of Talbot County. 
Jeff is the President and General Manager of Rathell Sales and Service, LLC, a farm equipment dealership in Easton Maryland. Jeff took over his father's business in 1995; he grew sales from $3 million to an average of $12 million annually over 21 years. Jeff formed Rathell Sales and Services, LLC in 2018, featuring Deutz and Kioti tractors and Bad Boy lawnmowers.  Rathell Sales and Services also offers agricultural services, lawn and garden, specialty turf equipment and supplies.
Jeff was born and raised in Cordova, Maryland. He grew up working in the family farm equipment business. After graduating from Easton High School, he obtained an Associate of Arts degree in Business Administration from Chesapeake College in Wye Mills, Maryland.
    
Jeff currently serves on the boards of Mid-Atlantic Cooperative Services for Aero Energy and Talbot County Farm Bureau.  He has served on the Talbot County Solar Array Committee and the LEAD Maryland Foundation Board.
Jeff enjoys spending time with his family, especially his ten grandchildren. Community involvement is also important to Jeff. He donates his time, employees' time and equipment each year to several county fairs, tractor pulls and many other events.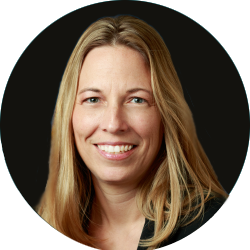 Caroline County
Amy Ireland Brandt, a true local of Caroline County, graduated Valedictorian from North Caroline High School. As a junior at NCHS, she participated in Choptank Electric Cooperative's Youth Tour, a week-long summer leadership program in Washington, D.C. designed to educate young adults on the cooperative business model as well as the legislative process of our government.  Amy went on to earn her Bachelor of Science in Accounting from the University of Maryland, College Park.
As a Certified Public Accountant with over 25 years of experience in public accounting, Amy is a partner in Accounting Strategies Group, LLC.  She oversees the accounting and auditing divisions, as well as the firm's quality control. Accounting Strategies Group has offices in Preston and Centreville.
Amy serves on the Board of Directors for Queenstown Bank. She lives in Denton with her husband Nick and three daughters.  Amy enjoys spending her time with family, watching her children participate in their many activities, and attending a variety of sporting events.
As a lifelong resident of Caroline County, Amy learned from a young age about the cooperative principles and its business model, which gave her first-hand experience in the Co-op world. She sees the importance of the cooperative to this community and would like to be a part of its continued success on the Eastern Shore.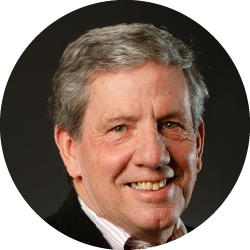 John J. Burke Jr., Vice Chairman
Cecil County
John Burke was appointed to the Choptank Electric Cooperative Board of Directors in March of 2010, to represent Cecil County. John has received NRECA certificates for Credentialed Cooperative Director and Board Leadership. He was elected to the role of Board Secretary and Treasurer in April 2014.  In April 2018, he was elected to be Vice-Chairman. 
John also served on the board of Mid-Atlantic Cooperative Services, a jointly-owned subsidiary of Choptank, and served as Secretary and Treasurer until September 2016.  In July 2016 he was elected to the Old Dominion Electric Cooperative (ODEC) Board of Directors, Choptank's energy provider, and serves as Choptank Electric's Director representative. 
John earned a Bachelor of Arts degree from Temple University, Philadelphia, PA, where he majored in Industrial Relations and Organization Behavior. He attended graduate school at Temple University's MBA program with a concentration in finance. He served in the United States Navy from 1977 to 1981 and attained the rank of Quartermaster 2'd class.  
John is an Associate Broker for Gunther McClary Real Estate, with offices in Cecilton and Rock Hall, conducting real estate brokerage primarily in Cecil, Kent, and Queen Anne's counties. He has served on several non-profit boards in Kent and Cecil counties with business, school, and community service focus.  He and his wife, Terry, have two adult children, Christine and John III.  They have lived in Warwick since 1993 and have been Co-op members since then.
John and his family enjoy boating on the Chesapeake Bay and traveling.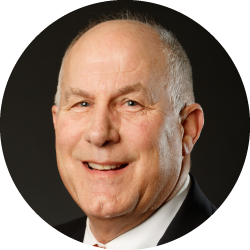 Kent County
Olin Davis was appointed to the Choptank Electric Board of Directors in November of 1989. Olin serves on the Board as the representative of Kent County and has previously served as Chairman of the Board. 
Olin has lived on the Choptank Electric Co-op lines for over 50 years and his family has been involved with the co-op since its early days. Davis has completed the NRECA Director's Training, the Credentialed Cooperative Director's Program, as well as achieving the Board Leadership Certification.  
Olin was elected in 2020 to represent electric cooperatives from Maryland on the Board of the National Rural Electric Cooperatives Association. He previously has served as Chairman of the Board of the Virginia, Maryland, and Delaware Association of Electric Cooperatives.
Davis holds a B.S. in Agriculture from the University of Maryland. He has previously served as president of the Kent County Farm Bureau, Associate Director for the Kent Soil and Water Conservation District, and a member of the Shrewsbury Parish near Kennedyville.  
Davis, along with his brother, Allen, own and operate Rich Levels Grain, Inc and Rich Levels Poultry LLC., producing grain and poultry on the family farm near the village of Sassafras. He lives on the farm with his wife, and they have three grown children, Brett, Anne, and Chris. Davis said he "considers it a privilege to serve on the Choptank board."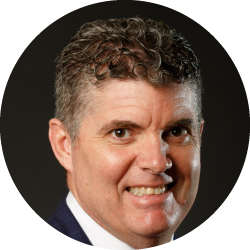 Ocean Pines District
Bob Thompson was elected to the Choptank Electric Cooperative Board of Directors in April of 2017, to represent the Ocean Pines community.  Bob is also the Director of Operations for CoreLife, providing oversight and direction over all aspects of the clinics affiliated with its largest healthcare partner, Peninsula Regional Medical Center. His goal is to maintain a high quality of care through CoreLife's medical, nutritional, behavioral and fitness objectives. 
A savvy, innovative C-Level Executive, Bob Thompson is recognized throughout the industry for 25+ years of operations management experience, leadership, and financial abilities. He has been selected by numerous organizations to integrate key changes and expand market presence. Throughout his career, Bob has earned the reputation of a strong, dynamic leader by managing and motivating up to 375 employees.  He utilizes his exceptional training abilities to drive top employee performance and maximize operational productivity. 
Since 2017, Bob has committed himself to the growth of OC Aquafit, a new health and wellness facility. He has spearheaded business/financial planning, budget management, human resources, and programming in order to provide an exemplary experience for the local community. 
Bob previously worked for the Ocean Pines Association, 1st Mariner Mortgage and served in the United States Air Force for 15 years, reaching the position of Chief Master Sergeant.  As a committed member of the local community, Bob serves as the Finance Committee Chair for the Ocean City Chamber of Commerce.  He is a member of the Ocean City-Berlin Optimist Club and is a Member/Chapter President/State President of the Maryland Red Knights. 
Bob and his wife, Missi, have three children – Rachel, Bobby, and Nick. In his spare time, Bob enjoys coaching, running, lifting, adventure racing and other recreational sports.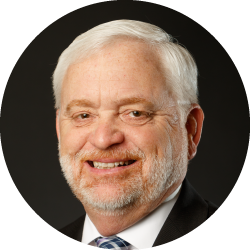 Douglas D. Scott, Treasurer
Dorchester County
Douglas D. Scott began his tenure on the Choptank Electric Board of Directors in January of 2013.
Doug serves on the Board as the representative of Dorchester County and is the Treasurer of the Board.
Doug is the owner and President of Walnut Hill Farms, Inc., a family-owned farm consisting of 1,600 acres located near Hurlock in Dorchester County, Maryland.
Doug chairs the Finance, Budget & Audit Committee at Choptank. He also serves on the board and executive committee of Mid-Atlantic Cooperative Solutions, a partially owned subsidiary of Choptank Electric.
Doug serves on the board of Mid Atlantic Farm Credit, with additional duties as chairman of the Risk Committee. He is a board member of the Washington Cemetery Committee and holds memberships in the Maryland Farm Bureau and Unity Washington United Methodist Church. He holds a Coast Guard 50 ton Master license.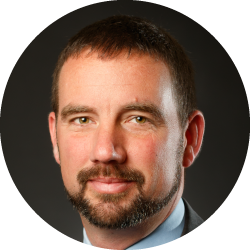 Wicomico County
The incumbent Choptank Electric Cooperative Board member for Wicomico County, Matt Holloway, was born and raised in Salisbury, Maryland. He attended Wicomico County Schools, graduating from Parkside High School in 2000.  He went on to attend Virginia Tech and graduated in 2005 with a degree in Crop and Soil Environmental Sciences with a focus in Turfgrass Management.  
In 2002, Matt and his father started Quantico Creek Sod Farms Inc, and today they employ over 50 employees and till nearly 2,500 acres. In 2010, Matt successfully ran for the President of the Wicomico County Council where he served for 8 years.  In 2011, Matt and his wife, Kate, started Baywater Greens LLC, a greenhouse that produces hydroponic lettuce and field grown heirloom vegetables for local restaurants, as well as large grocery stores.
Matt was also the Wicomico representative on the Critical Areas Commission for the Chesapeake and Atlantic Coastal Bays for seven years and was the Agricultural representative for the Maryland Sustainable Growth Commission since 2014. He enjoys sailing, surfing, and downhill skiing on his own time, and is an avid duck hunter.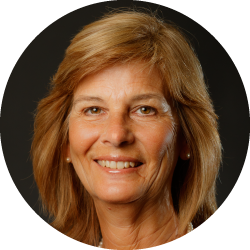 Worcester County
Donna Richardson West was appointed to represent Worcester County on the Choptank Electric Cooperative Board of Directors in September of 2018 and was elected to a full term in April of 2019. She was also elected to the Board of the Virginia, Maryland and Delaware Association of Broadband Cooperatives in December of 2020. 
An Eastern Shore native, Donna is embedded into the local community. As the daughter of Fay and Roger Richardson, she has worked on her family's farm her entire life and has seen all aspects of the business, where she provides support for daily operations. Donna is the Treasurer for Makemie Memorial Presbyterian Church and is on the Board of Directors for Snow Hill Christian Nursery School.
Donna graduated from Snow Hill High School and attended Wor-Wic Community College.
Engaged to Kenneth Lambertson Sr., she has three grown children and nine grandchildren. In her spare time, Donna enjoys time with her family, being on the water either boating or jet skiing, travel, and watch sporting events.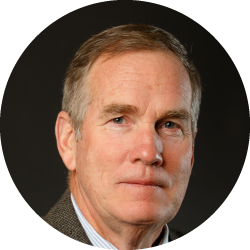 Robert E. Arnold, Secretary
Queen Anne's County
Robert Arnold was appointed to the Choptank Electric Board of Directors in November of 2011.  Bob serves on the Board as the Board's Secretary and is the representative of Queen Anne's County.  
Bob is the owner of Arnold Farms, LLC, a vegetable growing business, and has been a Choptank Electric Member since 1988.
Bob serves on the Choptank Electric Executive Committee.  He also serves on the Strategic Issues & Risk, Governance, and Rates & Regulatory Oversight Committees.
Bob has completed the NRECA Credentialed Cooperative Director Program and the Board Leadership Program. Bob represents Choptank Electric on the board of Virginia, Maryland, and Delaware Association of Electric Cooperatives and sits on the board of Aero Energy.
In the community, Bob is active in his church and son's school.  He is a past president of Queen Anne's County Farm Bureau. Bob was recognized by the Maryland Food Bank as "Farmer of the Year'' for his contributions to feeding the hungry in Maryland.  In 2020, Bob was the recipient of the Maryland Rural Impact Award as the Rural Community Volunteer.  
As a CEC Director, Bob recognizes the vital role that Choptank plays in the communities it serves and strives to represent all its members fairly and equitably. Bob and his family reside on Double Creek Road.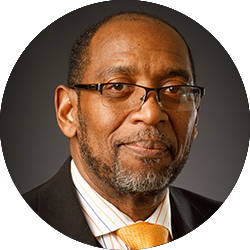 Somerset County
Craig Mathies serves on the Choptank Electric Cooperative Board of Directors representing Somerset County.  
Craig has been a Somerset County resident for over 51 years.  Educated in the Somerset County Public School System, he graduated from Crisfield High School, and attended the University of Maryland Eastern Shore, receiving a Bachelor of Arts from Norfolk Theological Seminary.  He received his Master's Degree from the Samuel DeWitt Proctor School of Theology at Virginia Union University in 2014 and is currently enrolled in the Doctor of Ministry Program at Chicago Theological Seminary in Chicago, IL. 
Craig had a career in the automotive business as a Salesman and Finance and Sales Manager.  He is presently the Pastor of Zion Baptist Church in Cambridge.  Craig is also President of the Somerset County Commissioners, representing District 1.  Active in many community and civic organizations, Craig is married to Clarice Mathies, a retired Somerset County educator and has two children, Erica Mathies Jackson, and Craig N. Mathies Jr.  Craig's mother, Shellie Mathies, is also a retired Somerset County educator.