Advocating for Reliability and Alleviating Supply Chain Challenges
Choptank representatives advance federal advocacy priorities in D.C.
By Matthew Teffeau, Manager Government Affairs and Economic Development
Our national energy policy continues to evolve, and we as electric cooperatives must have a seat at the table during this process. If we are not part of the discussion, our fundamental goal of supplying reliable and cost-effective energy may be at risk. Over the past several months, Choptank Electric Cooperative representatives have traveled to our nation's capital to advocate to our congressional delegation and federal agencies about the importance of maintaining a reliable electric grid.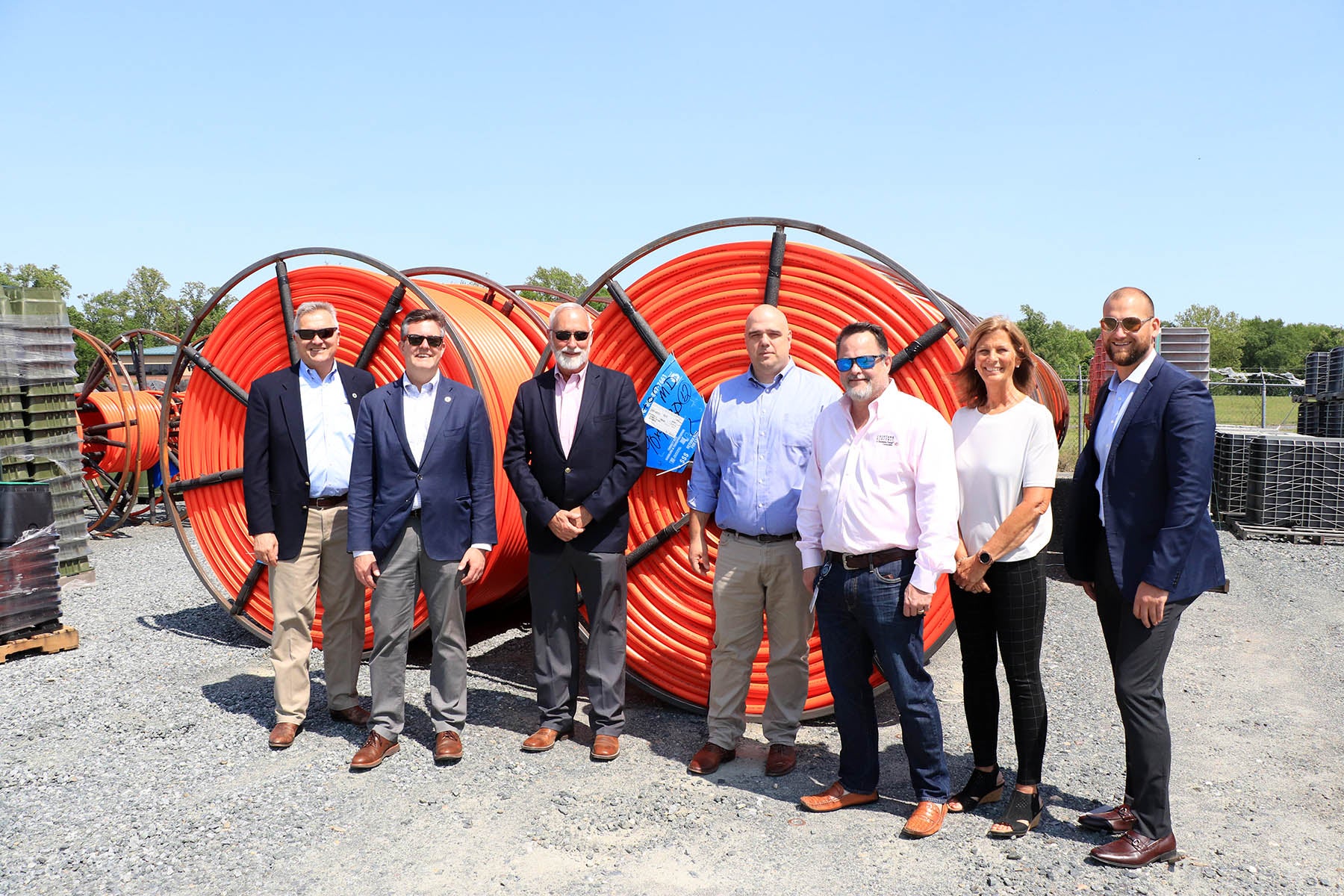 Day-to-day operations face many challenges in the electric utility sector. The cost of commodities and raw materials remains at or near record high. Workforce shortages and overall production of goods have created longer lead times for electric grid components such as distribution transformers.  Recognizing this supply chain crisis, Choptank Electric Cooperative joined with regional electric cooperatives, suppliers, and manufacturers under the Coalition for the Advancement of Reliable Electric Systems (CARES). 
Mike Malandro, Choptank Electric Cooperative's CEO and a founding leader of the CARES mission, encourages lawmakers and regulators to take action to relieve this unprecedented supply chain crisis. "Our team here at Choptank Electric Cooperative is advocating on Capitol Hill and locally to bring about common sense solutions for the communities we serve," explains Malandro. 
The CARES coalition is engaging in a deeper policy dive on how a proposed Department of Energy (DOE) rule titled Energy Conservation Program: Energy Conservation Standards for Distribution Transformers would impact electric cooperatives in the Virginia, Maryland and Delaware region. The proposed rule requires a shift from the industry standard of "grain-oriented electrical steel (GOES) cores" to amorphous steel cores, which would exacerbate the supply chain shortages as manufacturers would need to adjust their production lines.
 During a recent CARES Fly-in to Washington, D.C., Cooperative representatives sent a clear signal to our congressional delegation. They indicated that a final rule adopting DOE's current proposal could meaningfully worsen current supply chain shortages. Many lawmakers listened and through a bipartisan approach, 47 U.S. senators, including senior Maryland Sen. Ben Cardin, signed onto a letter requesting the Biden Administration nullify the proposed DOE rule. This type of bipartisan and overwhelming support from the U.S. Senate should bring DOE back to the table to discuss the concerns that have been raised. 
During a recent visit to Choptank Electric Cooperative's headquarters in Denton, the CEO of the National Rural Electric Cooperative Association (NRECA), Jim Matheson, emphasized the importance of working together to strengthen the supply chain, defend against harmful federal rules and help electric cooperatives keep up with increased demand. Choptank Electric Cooperative is committed to representing the interest of our members on all these issues.