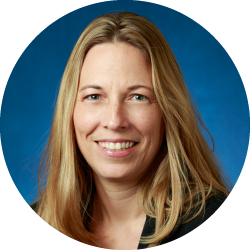 Amy Ireland Brandt, a true local of Caroline County, graduated Valedictorian from North Caroline High School. As a junior at NCHS, she participated in Choptank Electric Cooperative's Youth Tour program, a week long summer leadership program in Washington, D.C. designed to educate young adults on the cooperative business model as well as the legislative process of our government.  Mrs. Brandt went on to earn her Bachelor of Science in Accounting from the University of Maryland, College Park.
As a Certified Public Accountant, with over 20 years' experience in public accounting, she is a partner in Accounting Strategies Group, LLC. She is in charge of the accounting and auditing division, as well as the firm's quality control. The firm owns two offices in Preston and Centreville.
She also serves on the Board of Directors for the Caroline County Public Library, which is appointed by the Caroline County Commissioners.
Living in Denton with her husband Nick and three daughters: Macy (14), Taryn (11) and Kenie (7), she enjoys spending her time with family, watching her children participate in their many activities, and attending a variety of sporting events.
As a lifelong resident of Caroline County, Mrs. Brandt learned from a young age about the cooperative principles and its business model, which gave her first-hand experience in the Co-op world. She sees the importance of the cooperative to this community and would like to be a part of its continued success on the Eastern Shore.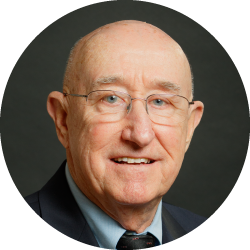 Jackie "Jack" Monroe Keats
Jackie "Jack" Monroe Keats  has been a member of Choptank Electric Cooperative for 43 years. A former U.S. Army Captain, decorated Vietnam War Veteran, and a volunteer in the Coast Guard Auxiliary, he worked with the Department of Homeland Security and retired after 20 years of service.
After his military service, Mr. Keats was an auto and truck recycler for 33 years and retired in 2007. He also served one year as State President of the MD Auto and Truck Recyclers Association.
Mr. Keats is a firm believer in community service. He has been President of the Greensboro Business and Civic Association, President of the Greensboro Little League, Commodore of the Choptank River Yacht Club where he has been a member for 32 years, and King Lion of the Greensboro Lions Club where he has been a member for 30 years. He was also one of the founding members of the Caroline County Friends of the Library and is a member of the Caroline County Historical Society and the Chesapeake Bay Maritime Museum. He is also a life member of the American Legion Post #29 and a life member of VFW Post 15021.
Mr. Keats is currently a member of the Caroline County Board of Supervisors of Elections. He has served a total of 18 years on this Board, eight of those years he served as President of the Board. He was first appointed by MD Governor Glendening, and reappointed by Governors Ehrlich, O'Malley, and Hogan.
Being retired and in good health, Mr. Keats says he has time, energy and desire to fully participate in the business of Choptank Electric and feels strongly about the Cooperative business model. He feels his years of leadership in the military combined with his experience reviewing government laws and regulations and dealing with the public on a daily basis, has fully prepared him to fulfill the duties and demands of serving as a Director representing Caroline County on the Choptank Electric Co-op Board of Directors.
He and his wife, Anita, reside in Caroline County on Day RD in Goldsboro, MD. They have two grown children; Susan of Salisbury and John of Centreville, who has been a lead lineman for Delmarva Power, Centerville for over 30 years. They have four grandchildren. Mr. Keats enjoys playing golf, fishing and occasionally showing his 1963 Corvette which he has owned for 49 years.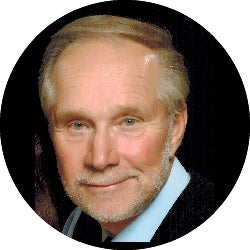 Mr. Glen Elmer Plutschak graduated from Colonel Richardson High School and continued his studies at Salisbury State University where he earned a Bachelor of Arts degree in History and Education.  He also went on to the University of Baltimore and completed some graduate classes in Public Administration. After college, he began to work for the State of Maryland in Caroline County as a Probation Agent.
Over the years, he was promoted and eventually awarded the position of Regional Administrator for Field Operations, which was responsible for six counties and over 200 employees as well as a budget of over 5 million dollars.  After retiring from the State of Maryland, he worked with the Maryland Police and Correctional Training Commissions and for the Talbot County Circuit Court.
Mr. Plutschak is currently the President of the Caroline County Farm Bureau, a member of the Board of Directors for the Caroline Foundation, and he serves on the Caroline County Liquor License Board.  He also assists in raising funds for Caroline County middle school youth to play basketball through Caroline County Recreation and Parks and the Denton YMCA.  He attends Immanuel Lutheran Church in Preston where his father, grandfather, and great-grandfather worshipped and he is on the Board of Elders.  Mr. Plutschak has also authored several articles in publications including Training and Development, The Baltimore Sun, The Federal Probationer, and the FBI Law Enforcement Bulletin.
Glen resides with his wife, Mary Lou, on the family farm in Preston which has been in the Plutschak family for 119 years.  He has lived there his entire life and continues to be a farmer.  Mr. Plutschak has one son, Bradley, a daughter-in-law, Heather, and two grandchildren, Hayden and Molly.  Glen enjoys spending time with his family and grandchildren, traveling with his wife, and boating on the Choptank River.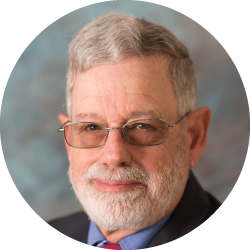 Dean Russell Voorhees and his family have lived on Choptank Electric lines on Burrsville Road near Denton since 1988.
Mr. Voorhees graduated from Caroline High School in 1971 and went on to graduate in 1973 from Delaware Technical & Community College with a degree in Electronics Engineering.
Mr. Voorhees was employed at Xerox Corporation as a customer service engineer. Providing setup and support for copiers and high volume printers on the Delmarva Peninsula, from Wilmington to the Lower Eastern Shore, he also continuously trained with the Xerox Corporation college level education program. Retiring in 2012, he was awarded President's Club Award for Outstanding Service five times in his 39 year career.
In addition to his career at Xerox Corporation, Mr. Voorhees has owned and operated his farm in Denton for over 30 years, and also manages the family farm which has been with his family since 1959. He is also active with his son's automotive business in Denton.
Mr. Voorhees and his late wife, Cheryl, were active in the community for over 38 years. From 1973-1977, he was member of the Civil Air Patrol and involved with search and rescue missions. He served on the Caroline County Farm Bureau board of directors from 1992 – 2004, was involved with the Samaritan House in Denton, and participated in Brethren Disaster Ministries on fourteen projects which rebuilt homes after hurricanes and floods. Mr. Voorhees was also involved with various fundraising projects with Choptank Ruritans and the Burrsville Ruritans and currently serves on the Choptank Ruritan Board of Directors, and was the President in 2014. As an active member of the Ridgely Church of the Brethren, he is presently chair of the Property and Finance committee, and has served in other positions on the church board.
Mr. Voorhees has two sons and four grandchildren and enjoys spending time with his extended family and friends, outdoor activities, and doing custom sawmill work. He is also interested in good forestry and land conservation management practices.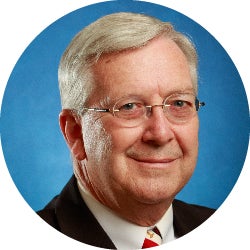 Robert "Bob" Lee Willey lives in Denton with his wife, Ann. A native Eastern Shoreman, he has been a licensed Certified Public Accountant since 1976. Most of his career has been spent in public accounting where he has provided a variety of clients with accounting, tax and management consulting. From 2000 - 2008 he was the Chief Financial Officer with a large local nonprofit organization. Most recently, he spent 10 years in county government. He has also served in leadership positions with a number of community organizations - Channel Marker, Mid-Shore Community Foundation, Caroline County Ethics Commission, CASA, among others. Mr. Willey was also the outside independent auditor of Choptank Electric for 15 years in the 1980s and 90s.
This background has provided him with the kind of diverse experience that will benefit Choptank's members, which makes him uniquely qualified to sit on the board with his understanding of the Co-op's history and the challenges it faces in the near future.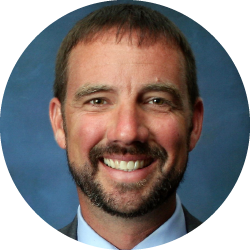 A board member since 2014, Matthew Ross Holloway resides in Salisbury where he operates Quantico Creek Sod Farms, Inc. and Baywater Greens, LLC. He also served on the Wicomico County Council from 2010-2018 and was a director for the Maryland Association of Counties from 2014 - 2018.
Worcester County District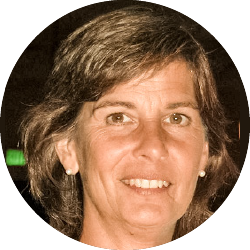 Donna Richardson West was appointed to represent Worcester County on September 25, 2018.
Ms. West graduated from Snow Hill High School in 1976 and attended Wor-Wic Community College.
An Eastern Shore native, Ms. West is embedded into the local Worcester County community. As daughter of Fay and Roger Richardson, she has worked on her family's farm her entire life and has seen all aspects of the business, where she provides support in daily operations. She has been the Assistant Treasurer and Treasurer for Makemie Memorial Presbyterian Church since 2000, Campaign Treasurer for Senator Jim Mathias since 2006, and has been on the Board of Directors for Snow Hill Christian Nursery School from 2001-2004 and then again from 2013 to the present.
Engaged to Mr. Kenneth Lambertson Sr., she has three grown children and nine grandchildren. In her spare time, she likes spend time with her family, be on the water either boating or jet skiing, travel, and watch sporting events.