Mobile Substation Ready
By Bobby Schaller, MultiMedia Manager
Our number one priority is to provide reliable, safe and affordable power to all of our 56,000 - plus members. With 6,369 miles of power line spanning The Eastern Shore of Maryland, there is no shortage of challenges to overcome in accomplishing our mission. Because of that, we are always preparing to meet those challenges that lie ahead. 
This could mean changing out a damaged pole, clearing trees from out of a right-of-way or taking part in important training. Earlier this summer Choptank Electric Co-op, Delaware Electric Co-op and A&N Electric Co-op came together for training related to the connection of our mobile substation. In the event that we were to experience a substation transformer failure, this mobile substation provides us with the ability to move in, connect to the existing substation bus work and restore power to our members.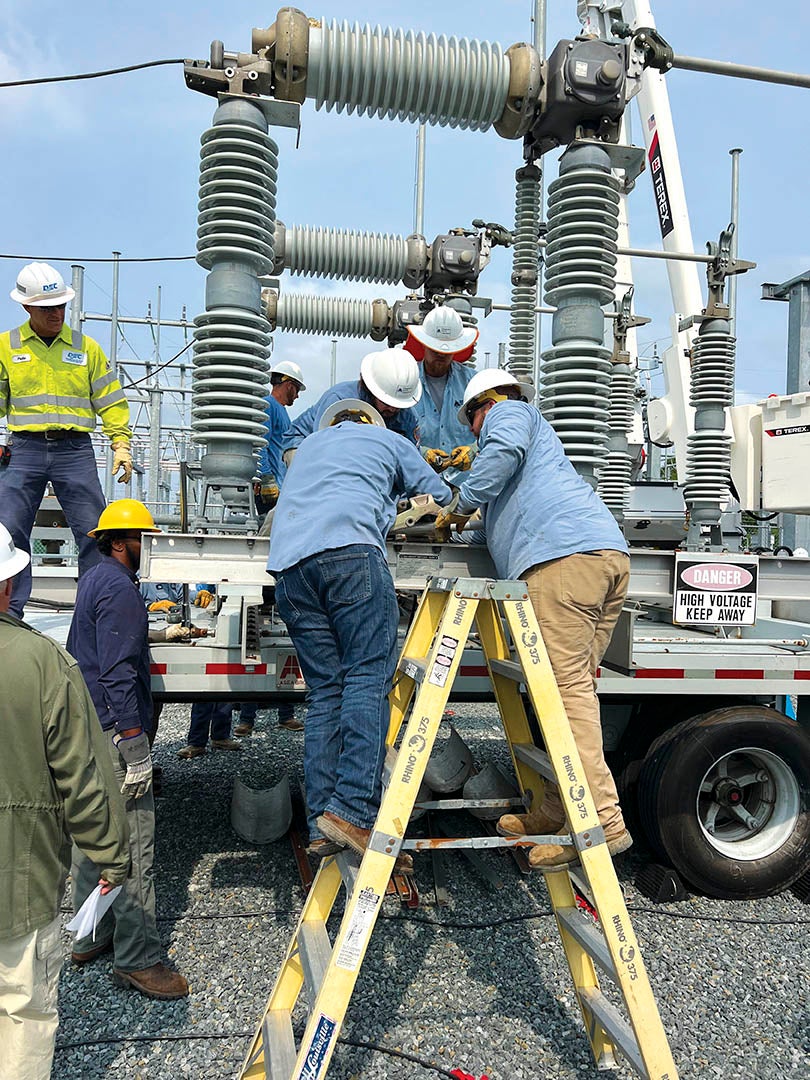 Sharing equipment and knowledge among other cooperatives is important. Cooperation among cooperatives is one of the seven founding principles of co-ops. Simply put, we are able to serve our members most effectively by working together. Sharing this mobile substation and the knowledge to run it makes the whole Delmarva Peninsula stronger.
---
"We share this mobile substation with Delaware Electric Cooperative, so when they had a need for it, it just made perfect sense to use this as a training opportunity for all involved."
– Lance Lockerman, 
Vice President of Operations Choptank Electric Cooperative
---
Fortunately, we have only had to use the mobile substation a handful of times over the years, and because of that we regularly familiarize and train with it to keep the knowledge fresh. With training, education and adopting new innovations, we have kept our work environment compliant and safe, making it easier for us to keep our members first, every day.