First, log into Choptank Electric's Website
At the top you will see "New User? Register to use SmartHub!" 
Click the "New User? Register to use SmartHub!"  link and fill in the information it asks for and you will set up your account.

SmartHub Web can be accessed on the Choptank Electric website, located on the top menu. Simply enter your e-mail and password and you will be directed to your account portal. You can also register for a new account or get help if you are experiencing issues login into SmartHub. 

The SmartHub App is available for download for the following platforms:
The home screen provides an overall view of your account. You will find sections to review and pay your bill, monitor your usage, and change account settings.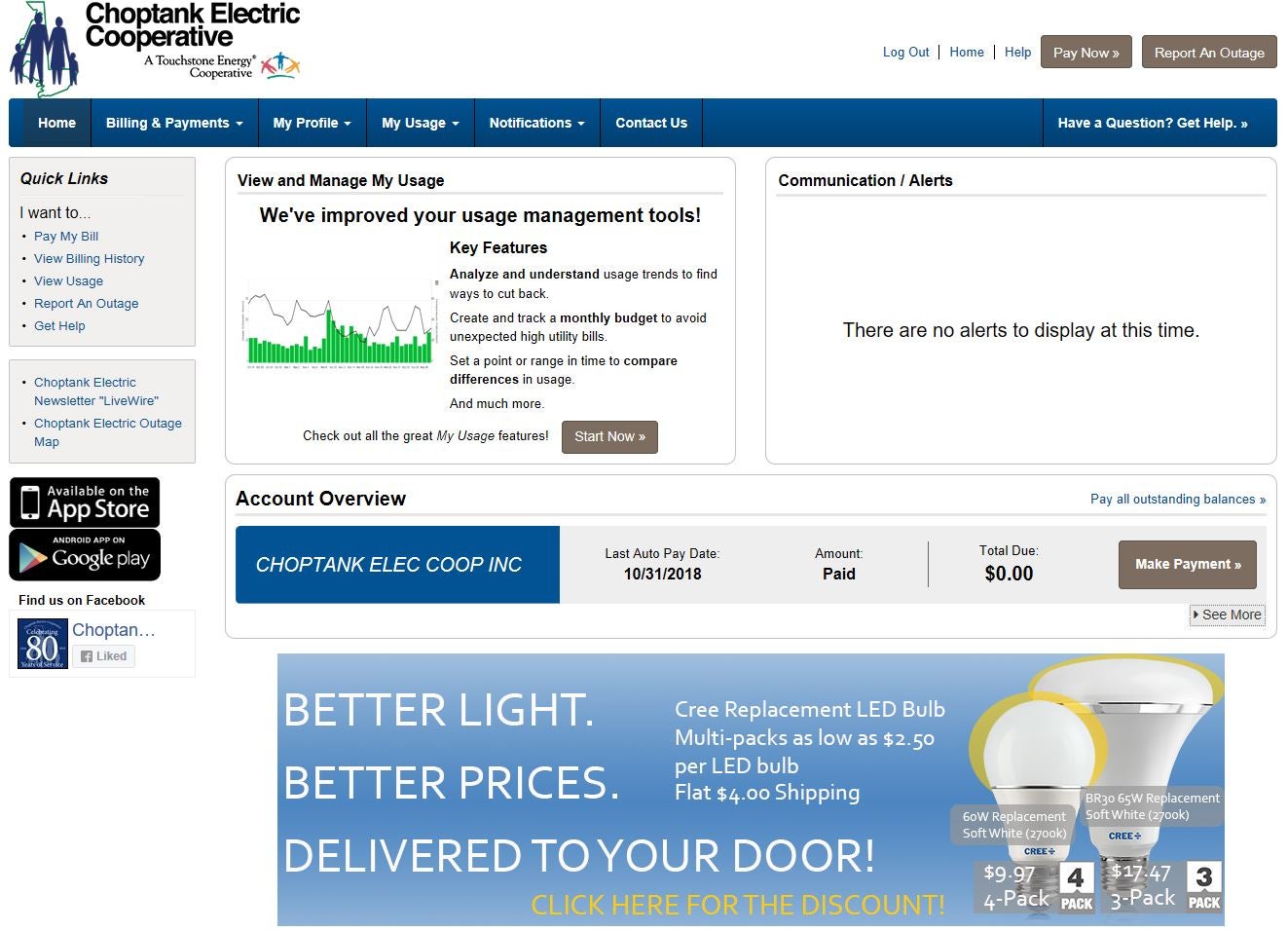 For mobile users, the home screen of the SmartHub App allows you to view and pay your bill, report an outage, and adjust your settings. 
The Usage Management screen contains a suite of tools that contains the Usage Explorer, Usage Comparison tool, Average Usage tool, and Net Metering Analysis (for members who have solar power). Additional advance tools to plan and monitor usage can also be found by clicking the Plan and Save button.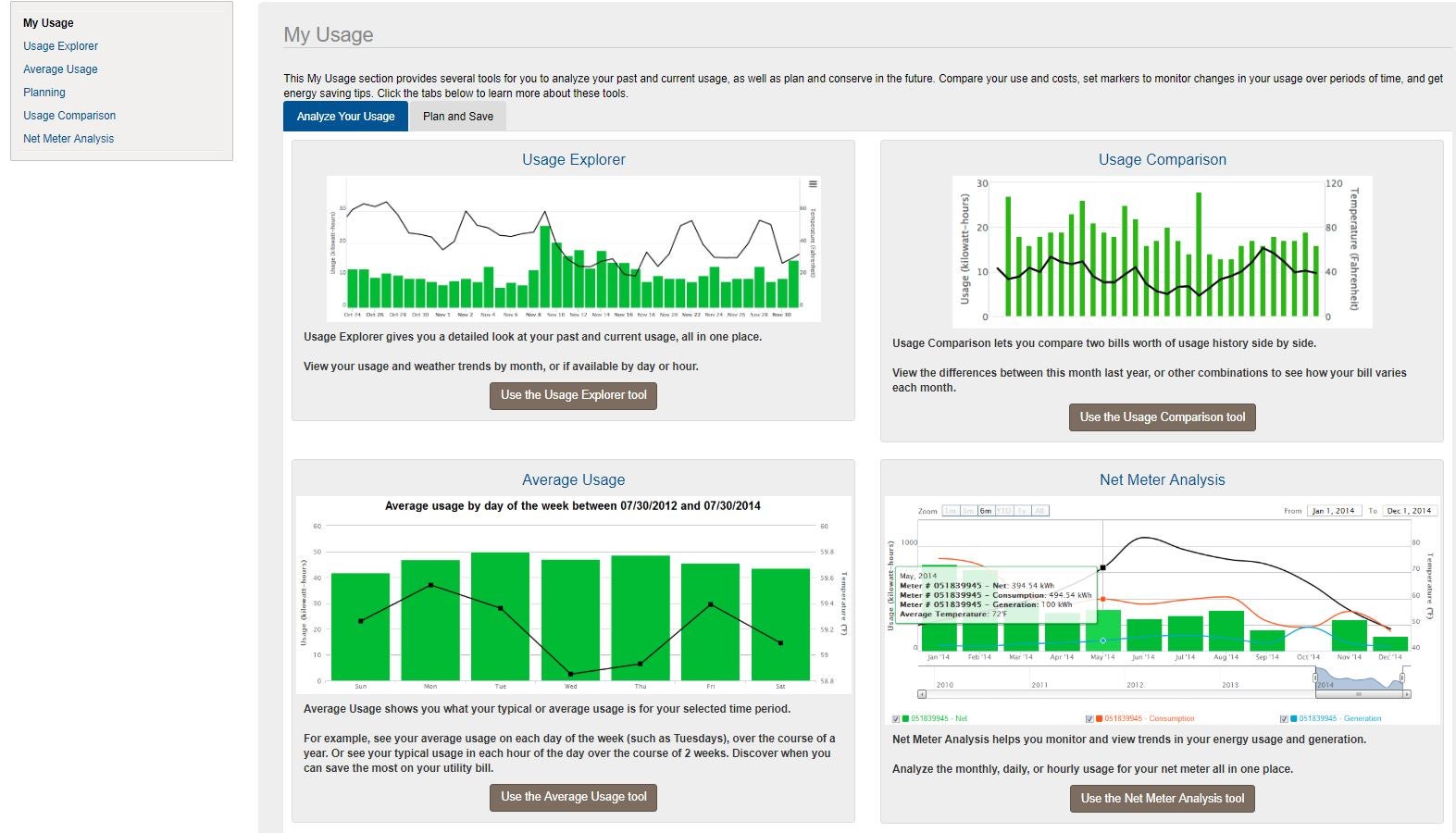 ​​​​​​​While not as robust, the SmartHub App also allows members to view usage history on different scales, from hourly to annual.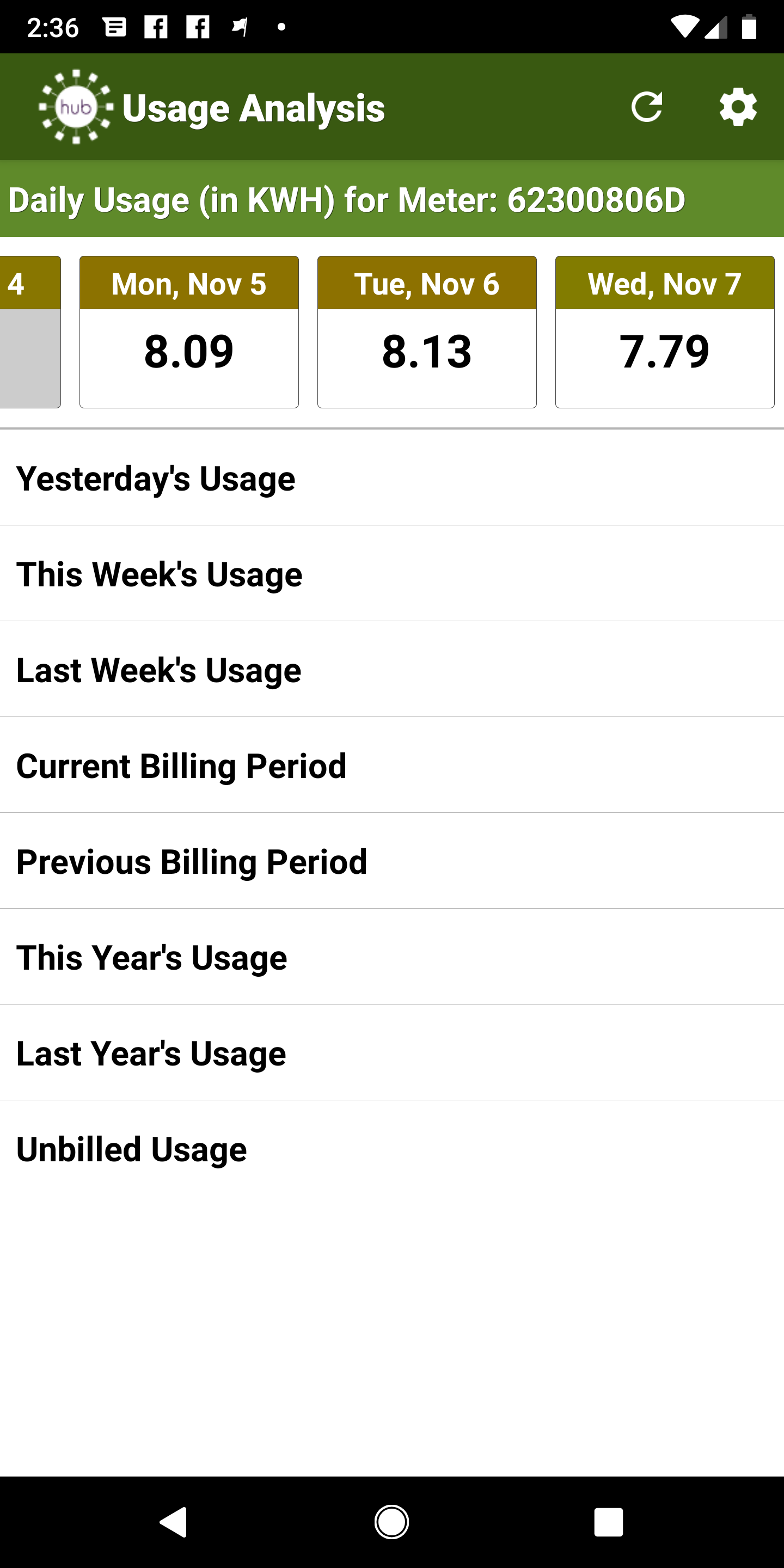 Log into SmartHub
On the home screen to the left are quick links – click on "Manage My Registered Accounts"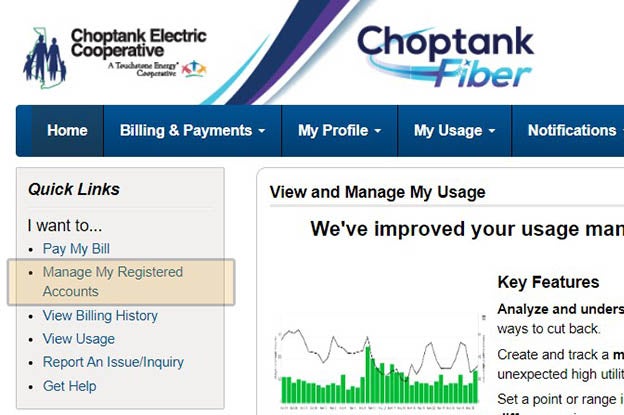 You will see "Update My Paperless Settings"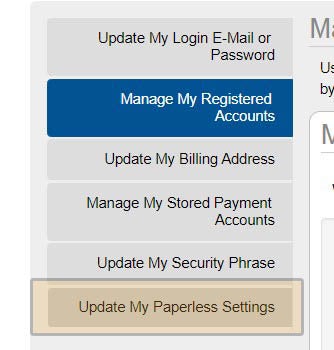 Once you are in "Paperless Settings" – you then click the paperless settings to "ON"
Log into Smart Hub
On the home screen to the left are quick links – click on "Manage My Registered Accounts"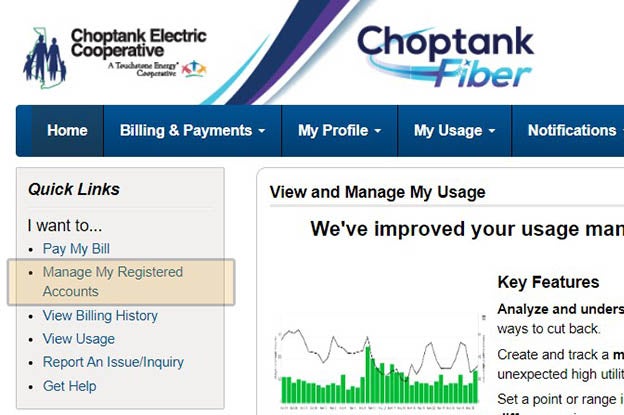 Now click on "Manage My Stored Payment Accounts"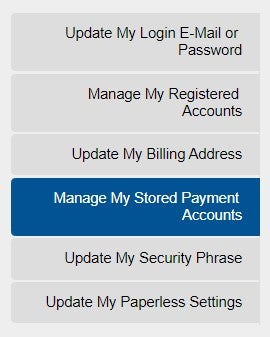 Now click on the "Auto Pay Program Link"
Now click "card or bank account" link
Fill in your card or bank account information and save.
Smarthub Mobile Troubleshooting: Clearing The Cache
Smartphone owners using the SmartHub App may experience a problem displaying graphs correctly, among other issues in which data is not shown consistently. 
If you run into this issue, you can try clearing the cache in the SmartHub Mobile app. The documentation below are step by step instructions on how to clear the cache.
To start, ensure the SmartHub app is updated to the latest update, and then, follow the instructions below. 
​​​​​​​
Although adjustments to notifications are not available on the SmartHub App interface, any notifications set up on SmartHub Web will be received by SmartHub App users.